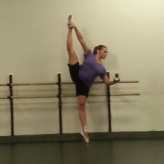 Lauren Persico

Lauren began her training at a very early age in a variety of styles including ballet, pointe, jazz, tap, contemporary, hip-hop and gymnastics. This very versatile performer has had an extensive professional career. She has performed all over the world in a variety of areas such as theater, dance companies, cruise ships, theme parks, magic shows and even the USO. One of her favorites being the national tour of West Side Story. Lauren has also taught all over Southern California for over a decade now.
She focuses on proper technique and most importantly on having fun. Come check out her class now!
---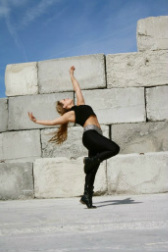 Brandy Jones

Dance has been apart of Brandy Jones life since age 10. Dance isn't just an activity but her life style.
After training in dance she found her passion in teaching. Her students bring her happiness because they have grown not only as amazing dancers but as beautiful individuals. She finds her joy in molding the young minds into the new generation of dance. Since her journey of dance she has been in a music video for VA Street, Pixi Kill, and a Car Museum commercial. She has won many awards in dance whether it has been at competitions or at school. She attended a performing arts high school to follow her career in dance and now is continuing her journey at Moorpark College where she will earn her degree in dance and business.
---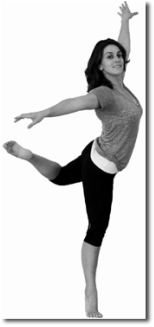 Courtney Reinsel

Courtney grew up dancing locally with Patsy Swayze and Pam Rossi. Courtney also taught at Rosalie's School of Dance. A decade ago Courtney and fellow dancer Tania Possick started a dance group called Dance Fusion Los Angeles. The group performed in Hollywood and Simi Valley theaters. While at the Simi Valley Culture Arts Center, Dance Fusion sponsored dance concerts called "The Art Of Movement". The cultural concerts gave local dancers an opportunity to showcase their choreography. She previously taught cheer at NVLA and is currently teaching lyrical/contemporary class at Inspire Dance Studio. Her passion is to help people connect with their truth and tell stories through their body, movement, and music.
---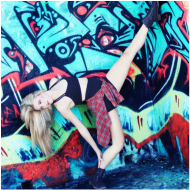 Sydney Campbell

Sydney grew up in Moorpark, California where she started her dance training in tap, hip hop, jazz, and contemporary at the age of three. Dancing competitively for many years, she earned multiple titles and scholarships. Along with becoming Miss Moorpark in 2012, Sydney was also awarded "top talent" with her tap dance "Toxic". She is currently working to obtain a degree in dance at Moorpark College. She has choreographed for some of their shows such as Motion Flux, Speaking Movement and Evening of Dance and was in their touring ensemble. Sydney has been a part of companies such as: Relentless Dance Theater, and Megill and Co. She has been a principle dancer in JMSM's music video "Love and Pain" and Shelley Garrett's live 25th Anniversary of Beauty Shop The Play. Sydney is currently dancing with FYV and Tap That Production, two tap companies based in LA. She now also focuses her time teaching dance classes at Inspire Dance Studio and will continue dancing in Los Angeles.
---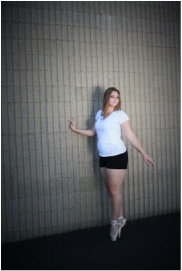 Amanda Roe​

Amanda grew up in Simi Valley, California where a friend introduced her to dance at the young age of 4.
After many years of hip hop training Amanda branched out in other styles such as jazz, tap, ballet, pointe, modern, lyrical, contemporary, and tumbling. With her love for dance quickly growing stronger Amanda started as a teachers aide to a children's hip hop class at the age of 11 and also became a "Teacher in Training" at Imagymnation Gymnastics where she learned how to spot kids and teach tumbling to all ages. Now at age 18 Amanda teaches ballet/tap and tumbling classes at Inspire Dance Studio.
Aside from teaching Amanda trains and competes at Inspire Dance Studio and has been involved in the Santa Susana High School dance program for the past 3 years. After high school Amanda plans on training at Moorpark College in dance and teaching more classes.
---